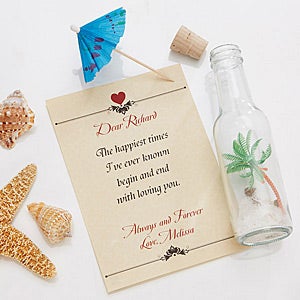 I really like this gift idea for couples who got married on the beach, or just have an upcoming tropical vacation they're looking forward too.
This message in a bottle from
Personalization Mall
is 6 1/2 inches tall. It comes with sand, seashells, a tiny umbrella, a small palm tree, and a personalized message to your loved one.
The key to this gift, is to get it to your husband/wife/bf/gf while they're at work or someplace else. I will list a few examples below of what other people have said in their messages, but if it were me, I'd write something (or put something in it) that makes him look forward to later. Maybe reference the other bottle that's waiting for him at home too :)...after all, it will be Friday!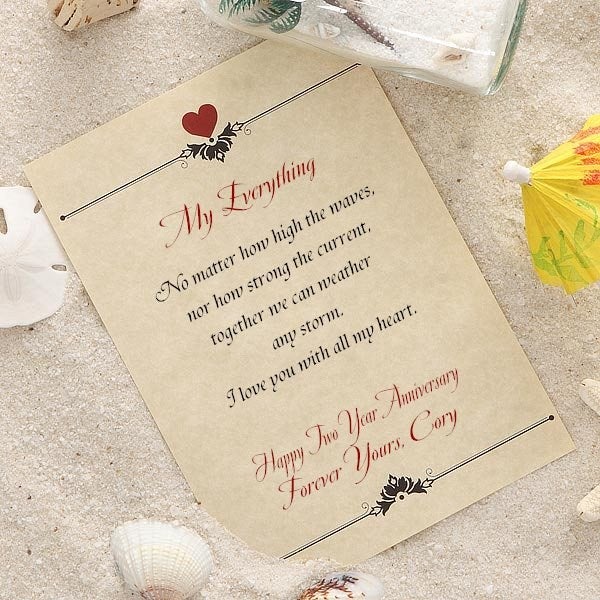 I just liked how it talks about waves and currents.
Here's one I thought was sweet: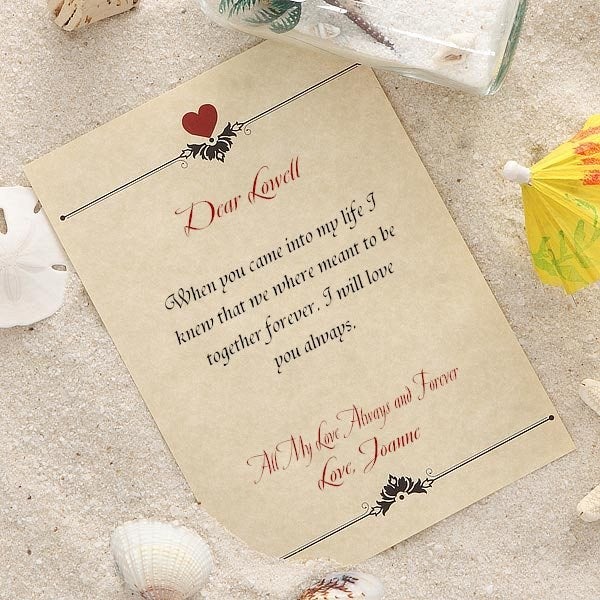 Sometimes it's hard to find a gift for your boyfriend or hubby on Valentine's day. It's not like you want to send them flowers or buy them a big stuffed animal. If you could find a way to send this to their work though... that might be fun :). The best part is, it's only $15.
FYI, Personalization Mall is still guaranteeing delivery by Feb 14th without any rush fees! I am obsessed with this place :) Click
here
to check them out.